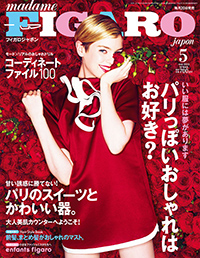 Hello,everybody ! This is MARLMARL 🙂
「enfants figaro」 was added to the latest 「FIGARO japon」 magazine May 2013 issue as the special supplement,which is focused on the kids clothing.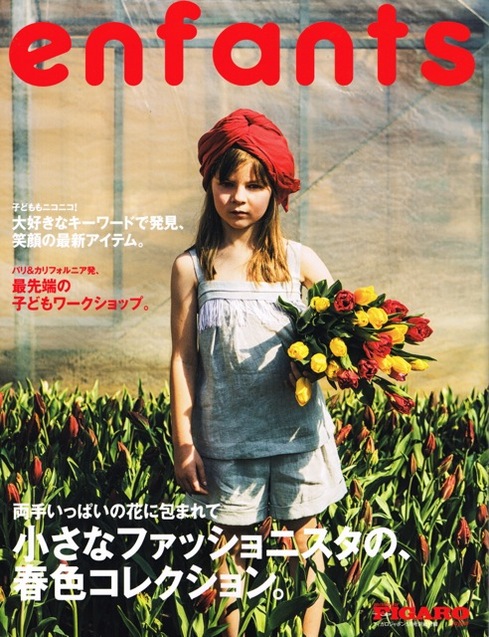 "that's too lovely…,that will be great if MARLMARL's products can also be published on it sometime…" , i was thinking of that while reading,and then!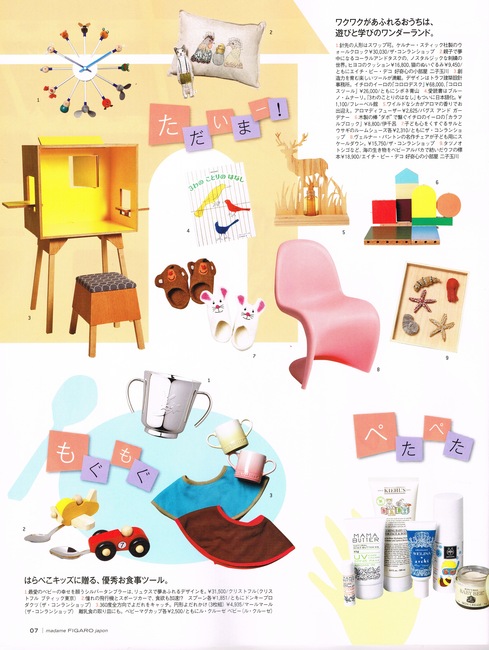 I was so surprised when i found MARLMARL "macaron series" bibs had be published on the magazine!
I can't believe my eyes and had some doubts in my mind why the bibs appeared on it…
It seems that our distributor 「THE CONRAN SHOP」 leased the bibs to the publisher.
LUCKY! THANKS SO MUCH !
One of my dreams has come true ♪
🙂