Precious gift wrappings from MARLMARL!
Gift box S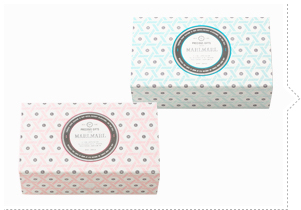 Used for any three pack set with a choice of bibs, rattles and legwarmers.
Noshi wrappingS
+Fukusa bagS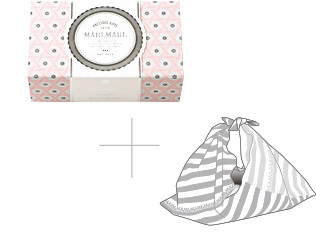 Clear box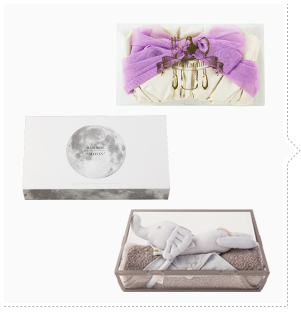 Used for an apron OR bloomers OR a bib and an apron or bloomers combination OR a bib and rompers set.
Noshi wrappingS
+Fukusa bagS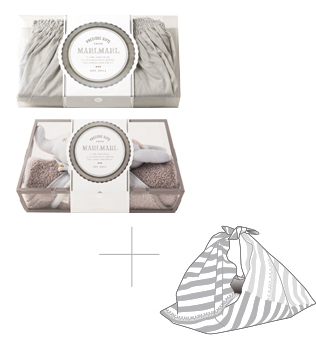 Flat package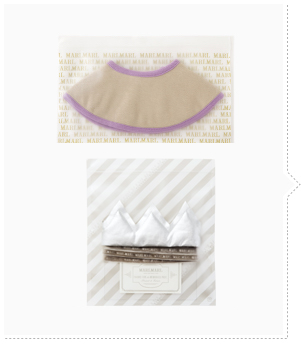 Used for maximum of two bids or legwarmers
Flat packageS
We wrap the product in either pink one or gray one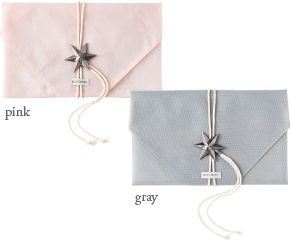 About MARLMARL wrapping options
This derives from the traditional method of Japanese wrapping
"Noshi" wrapping
Using the traditional way of wrapping for such a celebratory gift, and arranged in a special MARLMARL way. The perfect wrapping for that special person. It is not a formal style Noshi, and therefore it is not possible to write something on the origami paper.

"Furoshiki" bag
The Furoshiki bag is a bag as the name suggested based on traditional Japanese wrapping cloth which was traditionally used to transport clothes, gifts, or other goods. It is the perfect size for wrapping a gift box. Due to the bag being made of durable material, it is also able to be used as a shopping bag later on.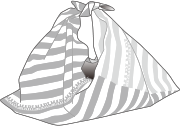 "Fukusa" wrapping
This wrapping is used to show the great thought that the giver has put into wrapping a gift of value. Durable material is used, and it is able to be adjusted to the size of the gift. It is able to be used as a wallet as well as in many other situations in busy everyday mommy life.