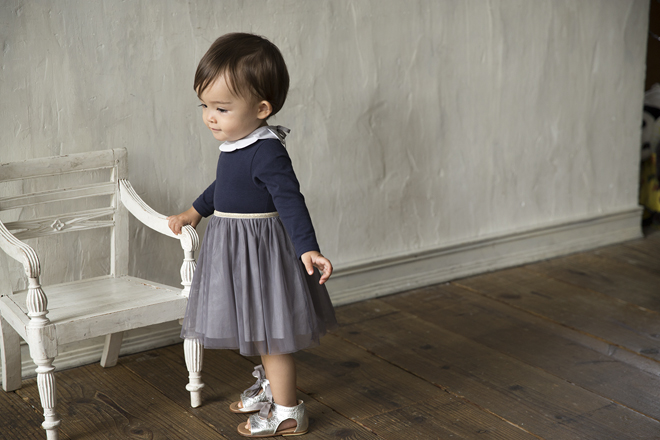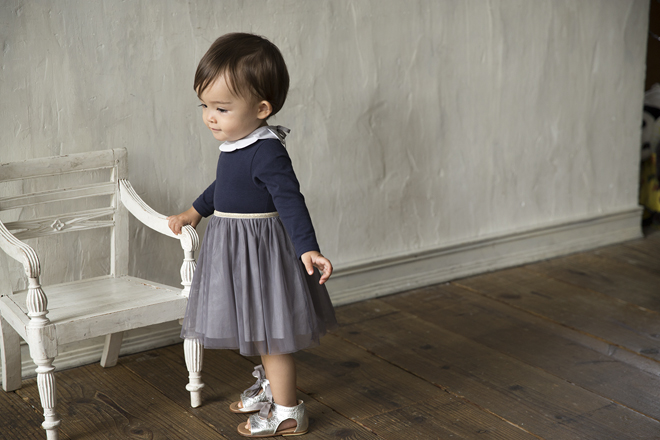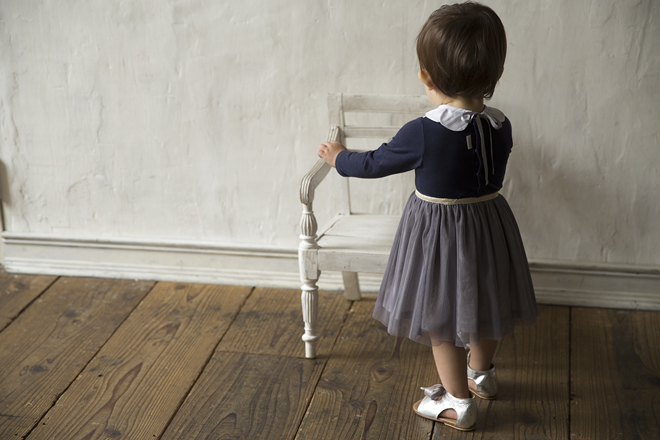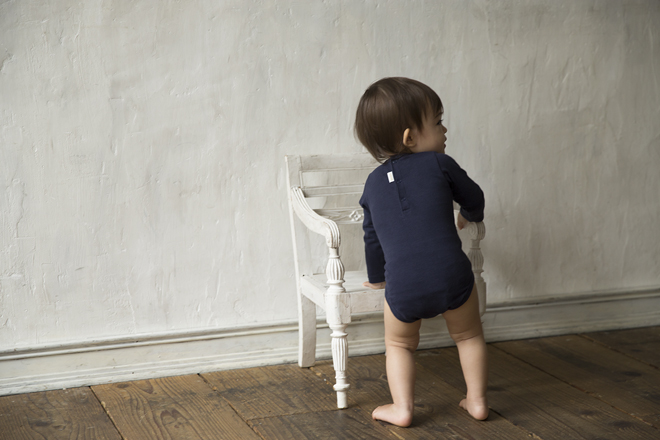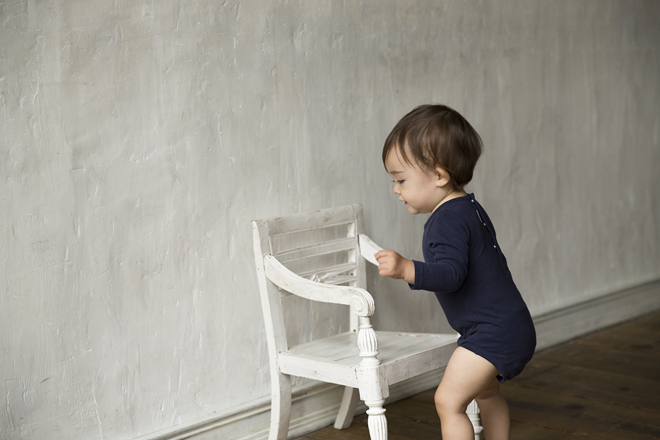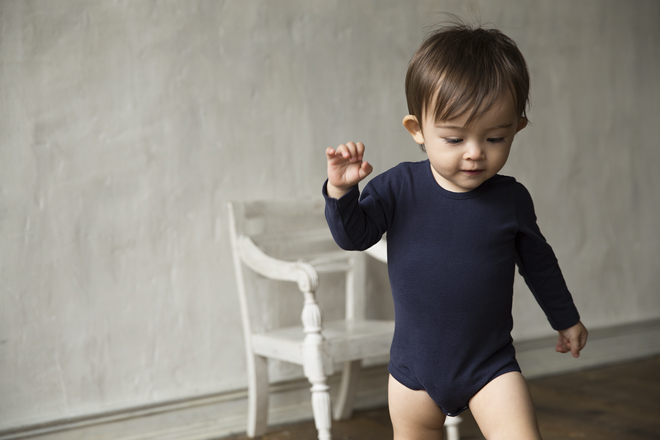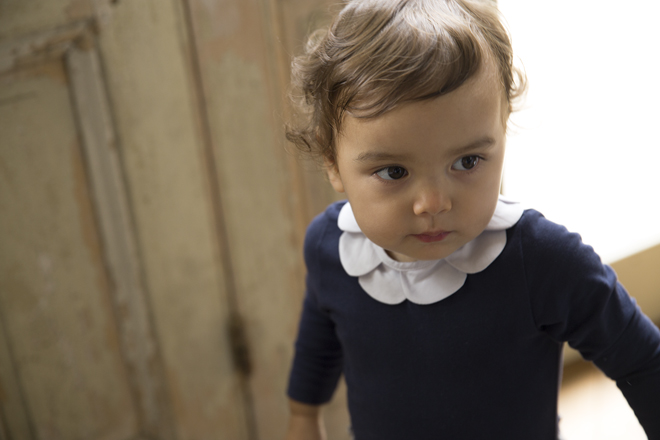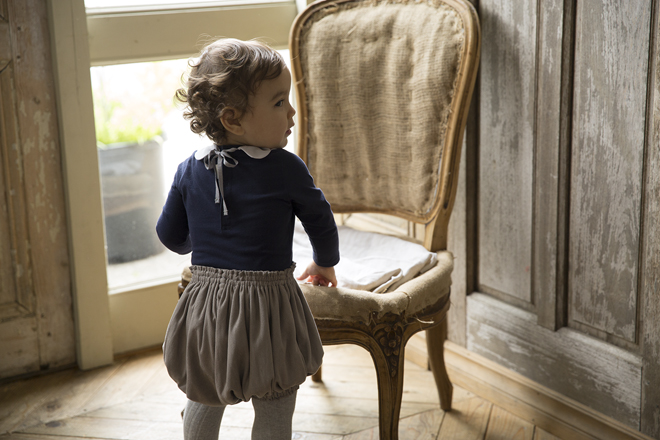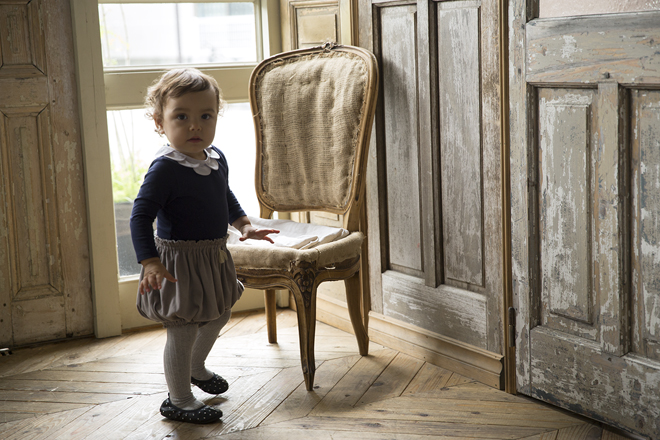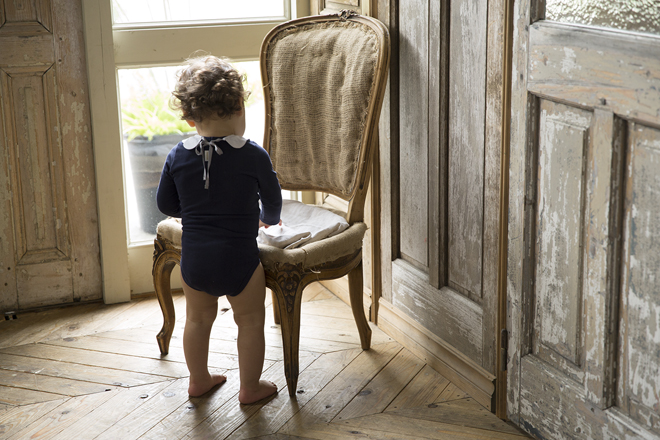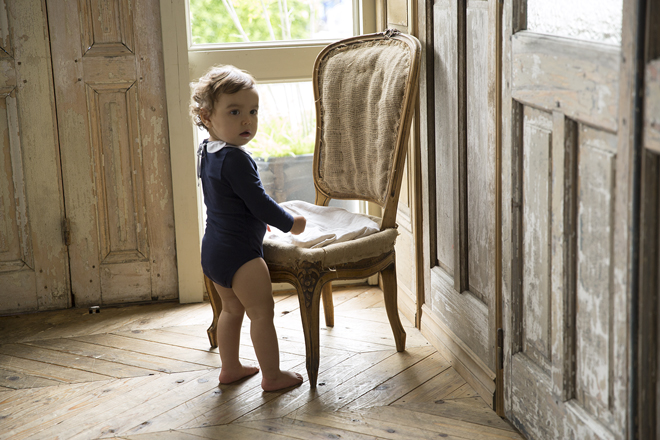 About item
Fabric & care
Body: Cotton100%
collar part: Cotton69%, Polyester31%

※Shrinkage sometimes occurs when it is washed because of the special quality of the material. Pease arrange the shape and dry after washing.
※These goods fade in case of washing, so we recommend you a single item wash as much as possible. The color staining is made other light-colored things, so dehydrate and dry after washing promptly.
※When becoming moist by sweat and water, etc., there is a fear that the color staining is made something else by wear, so please investigate a single item and please dehydrate promptly after washing.
※Please hand wash a collar of an accessory.
Size

70cm
a:The length 37.5cm
b:Width 21.4cm
c:The length of sleeves 24cm
d:The length of shoulders 17.5cm
detachable collar:full length76.3cm
Recommended for age 0~1
80cm
a:The length 43.4cm
b:Width 26cm
c: The length of sleeves 27cm
d:The length of shoulders 19.8cm
detachable collar:full length78.8cm
Recommended for age 1~2
※Please note that due to differences in monitor color settings, actual colors may vary.